---
Create your Mac Only or Mac & PC data disc project.

Click on the red record button.

Click on the Advanced tab.

In the After Writing section, you will see an option called "Catalog Disc Contents (Mac formats only)" listed. With this option enabled, your projects will be automatically cataloged upon successful completion of a burn. If your project is cancelled or fails due to an error, it will not be cataloged.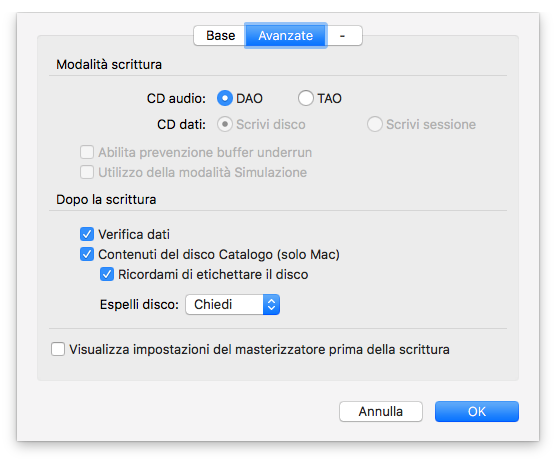 See also: